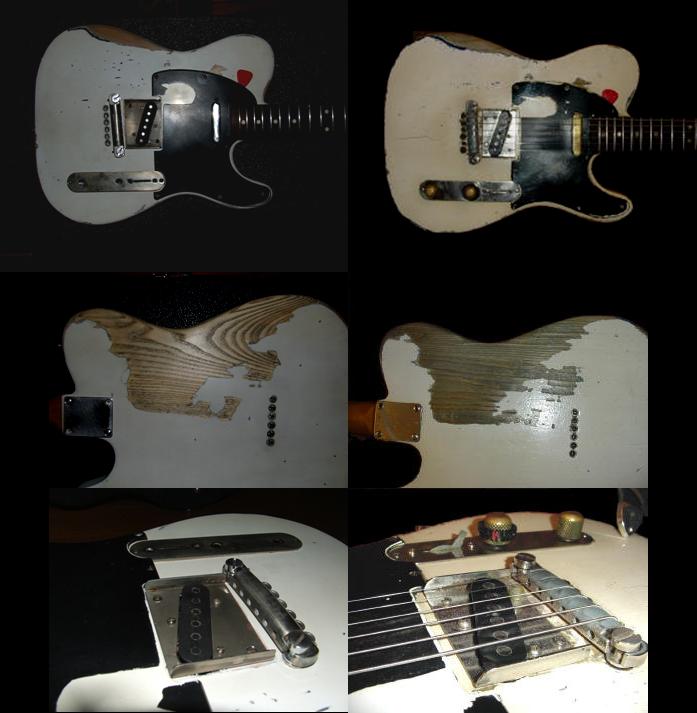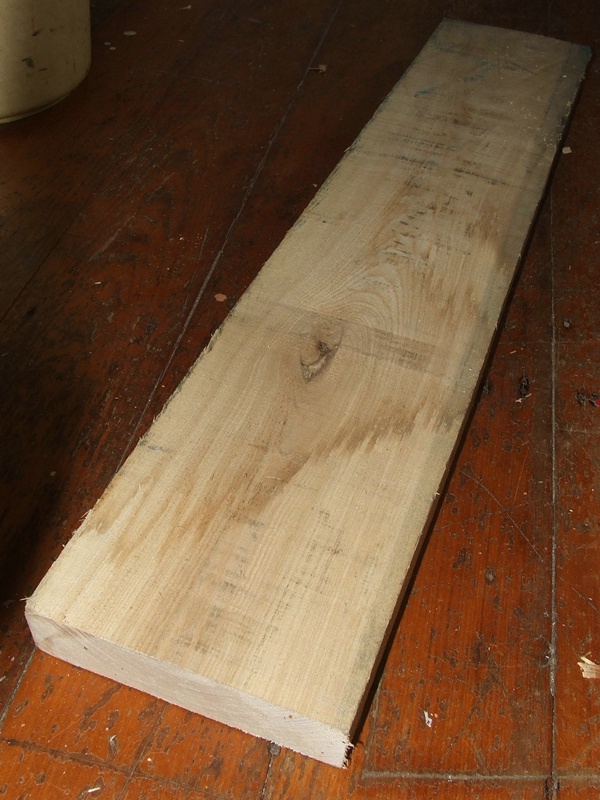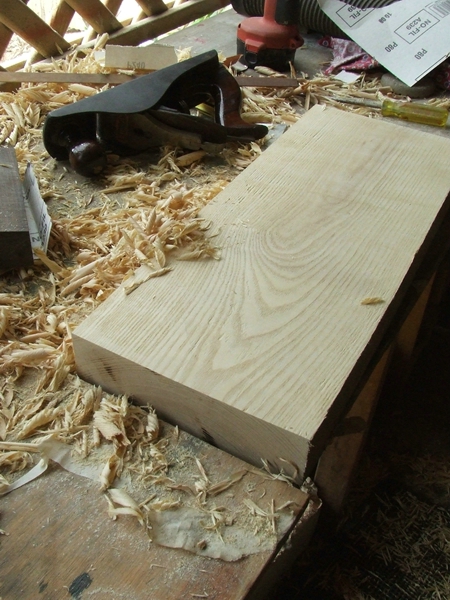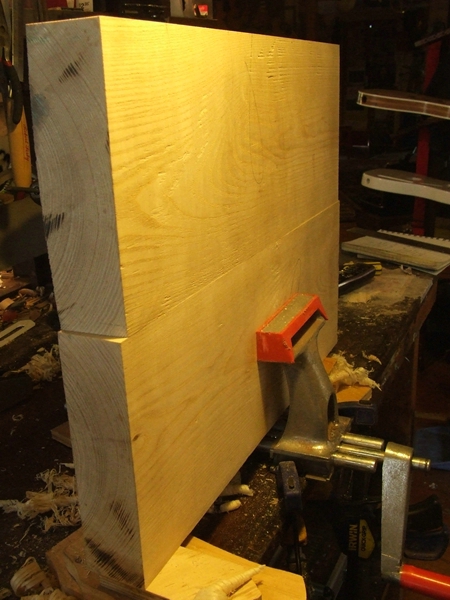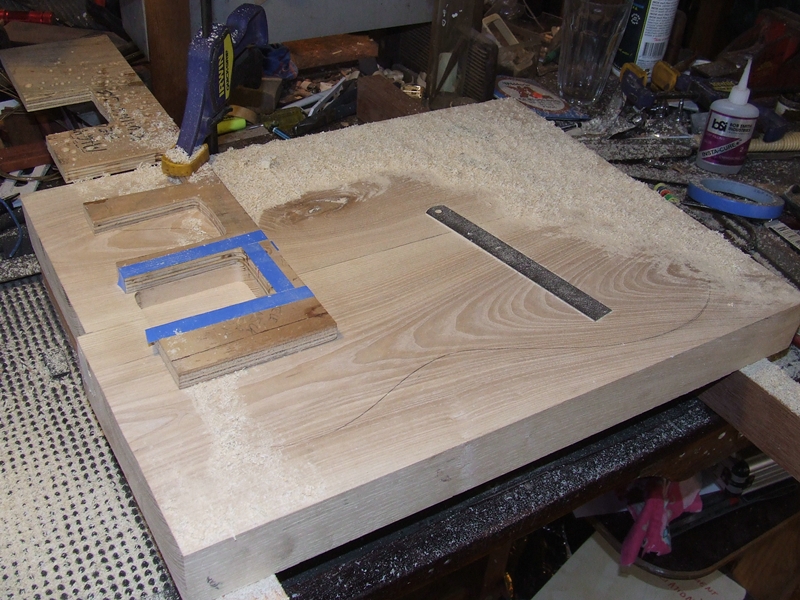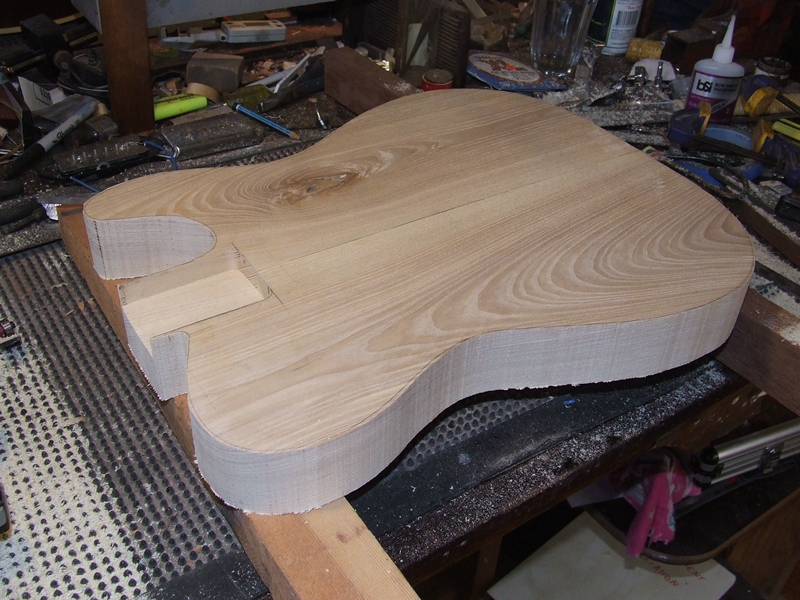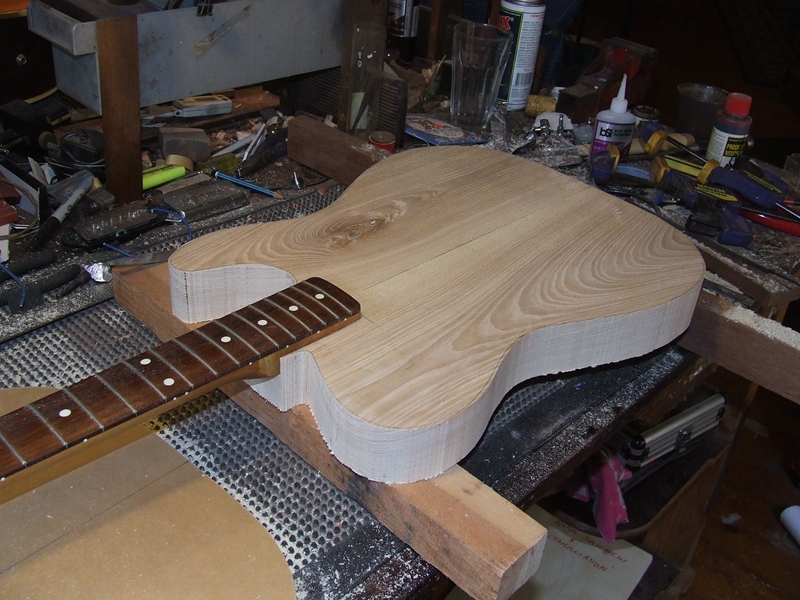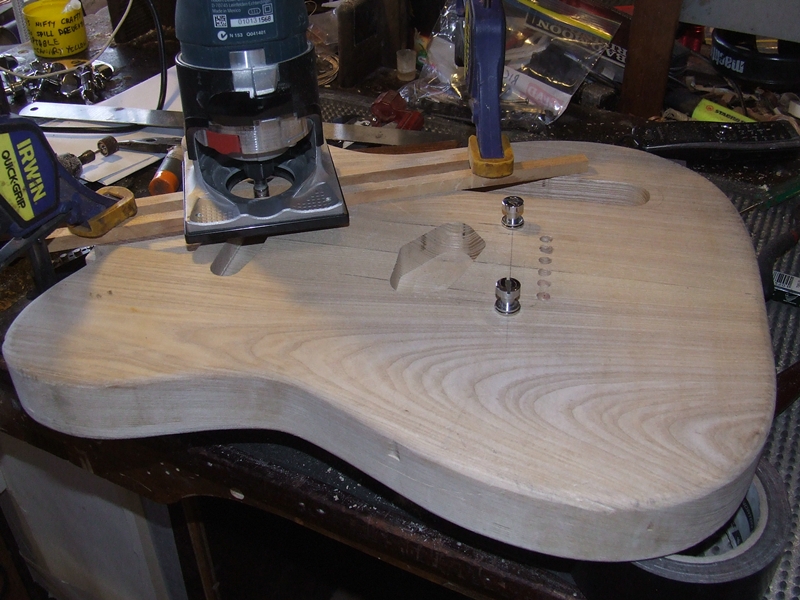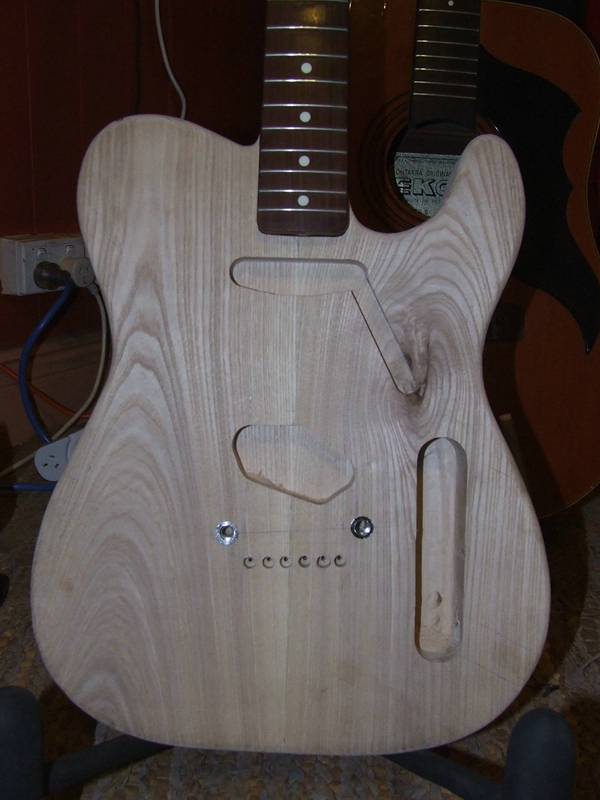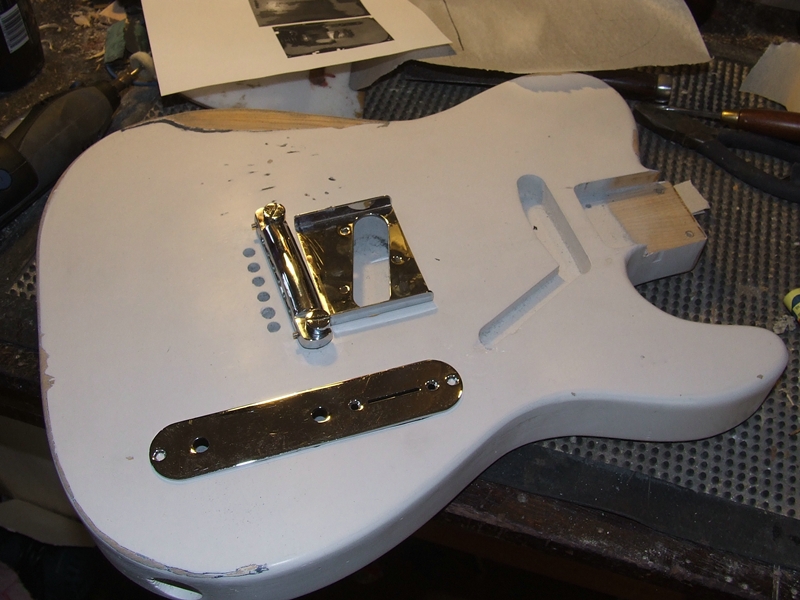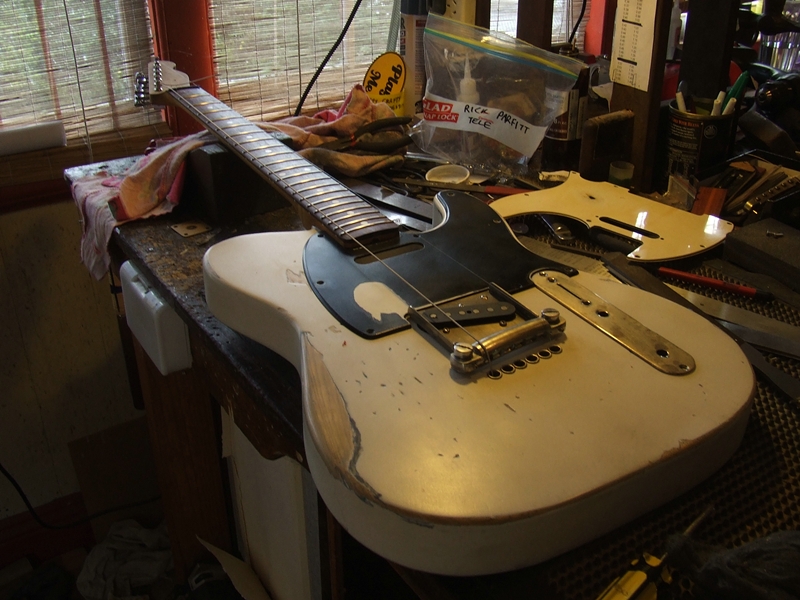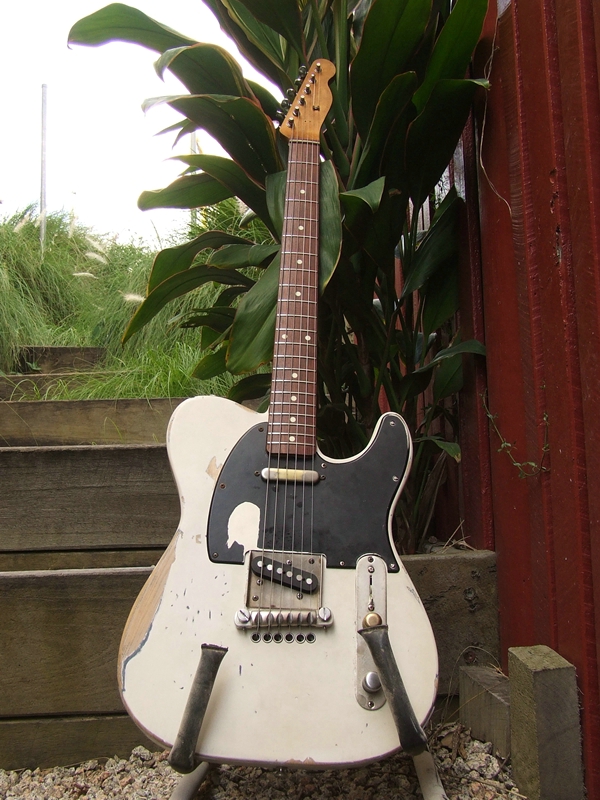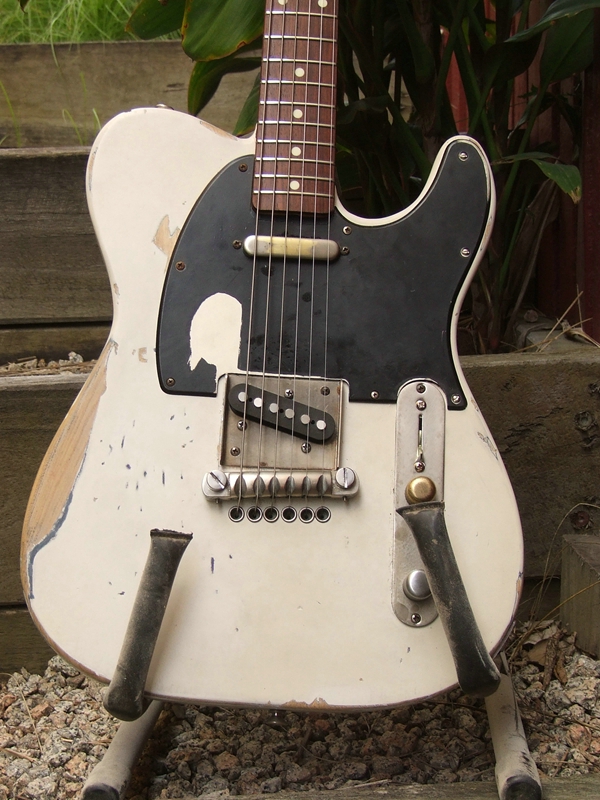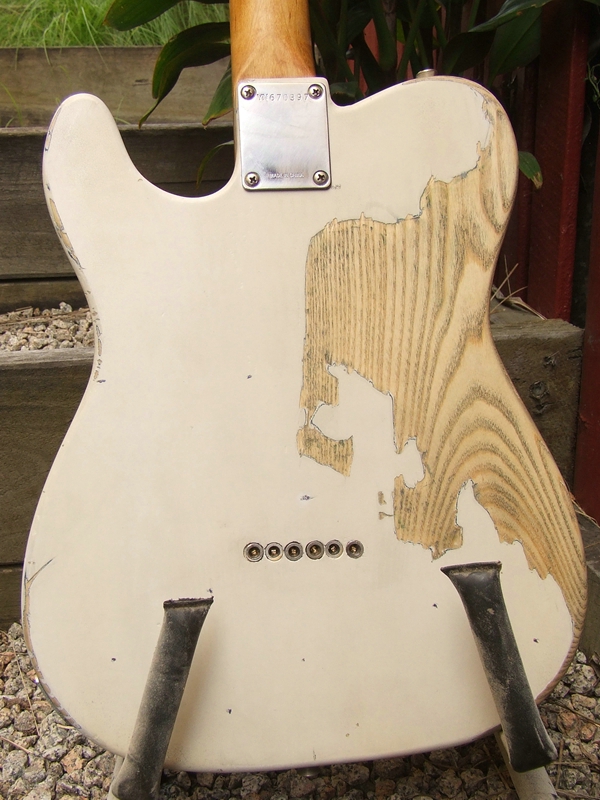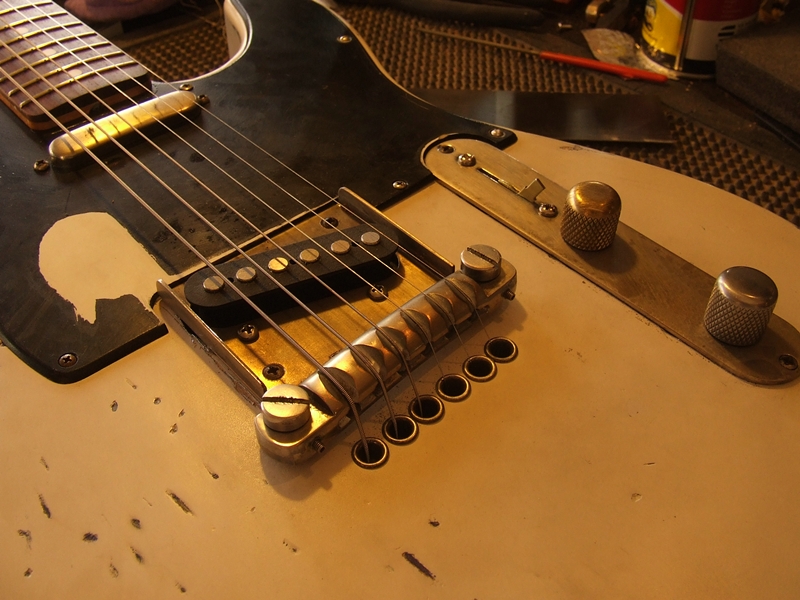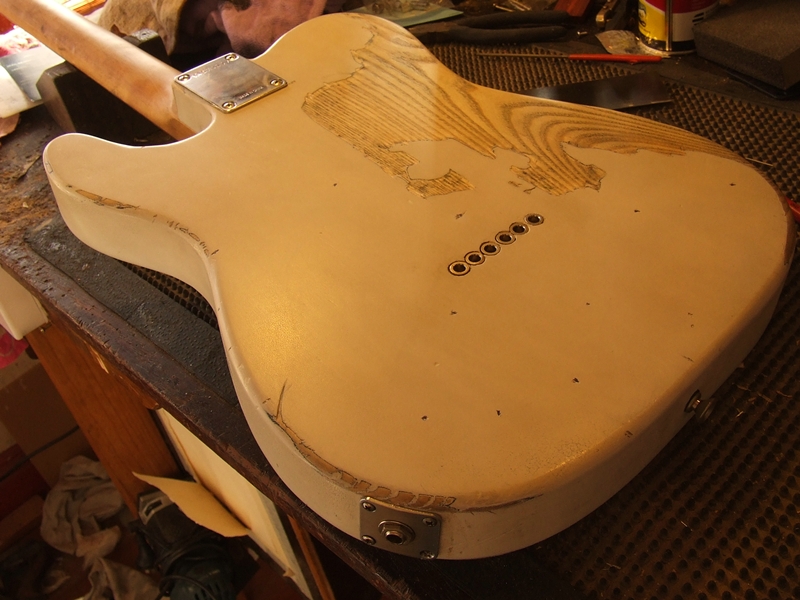 Attention all Status Quo fans out there! does this look familiar to you? This is our latest creation, a replica of Status Quo's rhythm guitarists' Rick Parfitt's beaten up tele.
Late last year we had a customer (none other than Dave Caterall, rhythm guitarist for the Status Quo tribute band; Statoz Quo, check out their facebook here) commission us to make him a replica of Rick Parfitt's tele. "Sure, no problem" we replied. Little did we know what was in store for us.
In circulation there are many Rick Parfitt Tele's and each one is carefully dinged, hand aged, worn and beaten to exactly match the original. The benchmark had been set. We were ready.
Click through the pics to see how a piece of timber became a real life guitar.
You may have noticed the strings are not running on the standard tele saddle pieces. Because Rick plays with a 14-60-something gauge of string, a stop bar tailpiece is the only thing that could support that much tension!
So a retrofitted ashtray bridge and a stopbar tailpiece that we customized with some adjustment screws and correctly intoned grooves does the job nicely.