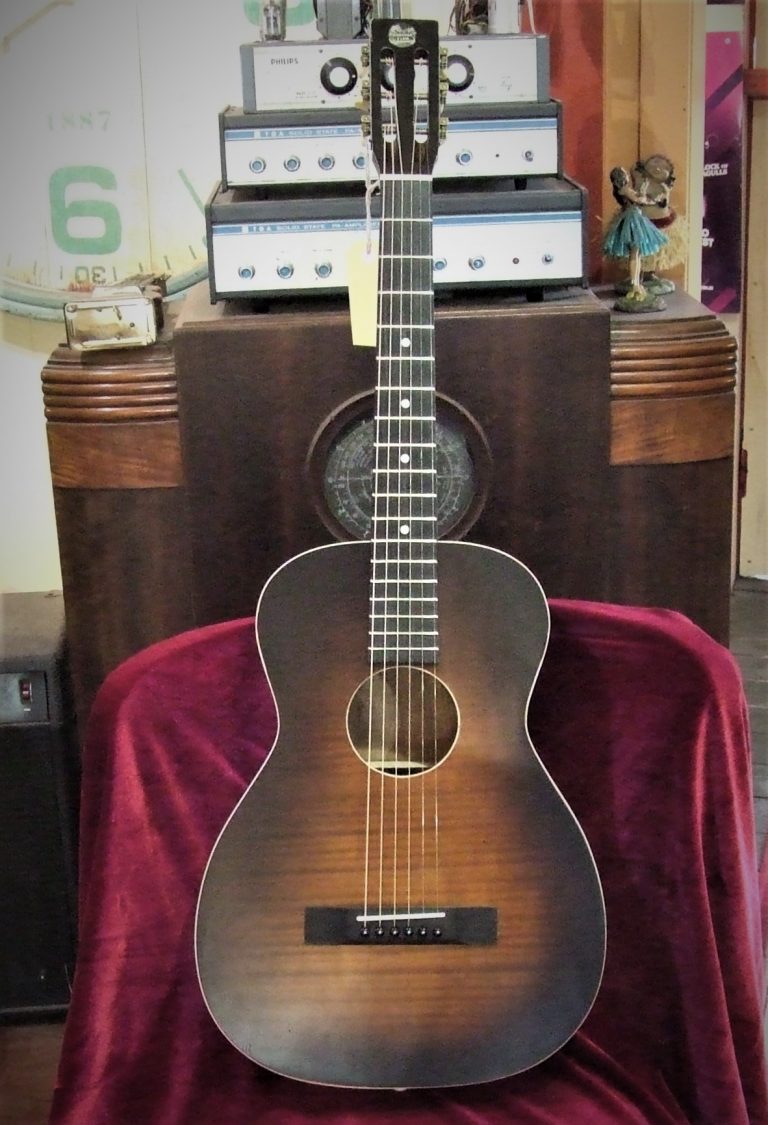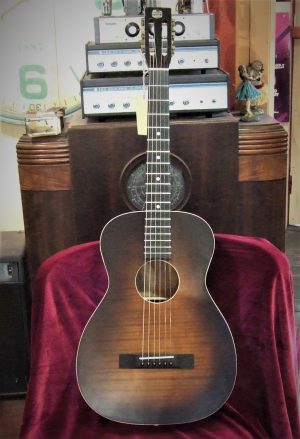 There was a time when we imported a lot of Vintage parlor guitars from the USA…. 60ish over a four year period (ahh the good old days)…..our Dollar was on parity with the US and People hadn't realised the true value of these diamonds in the rough, so in short we could buy them for a song…..
things have changed though…. the dollar isn't what it was, the guitars we could buy for $250.00US are now $700US… and for the final insult the rosewood laws make it almost impossible to get these gems into the country……
Good news however, as my dear Friend Tim Smith informs me that this silly law will end at the end of October… I haven't sought any further verification as I know Timley is very thorough in his research….. now why am I telling you all of this?….. I present to you this little unicorn…. a 1938 Harmony "Hawiian Club"
This guitar is an Australian delivery. "Hawiian Club" being a musical instrument hire purchase company from Adelaide that sold you the guitar and the lessons on a "pay as you go" basis (you parents with kids in school music programs know what I mean)….
Anyways Andre has completely rebuilt this little guitar from the ground up…she's been re braced, new fingerboard and new bridge (made by A. of course) I think you need to hear this guitar to truly appreciate just how amazing vintage parlors are….
$1550.00 inc case
Call us today to enquire about this beaut