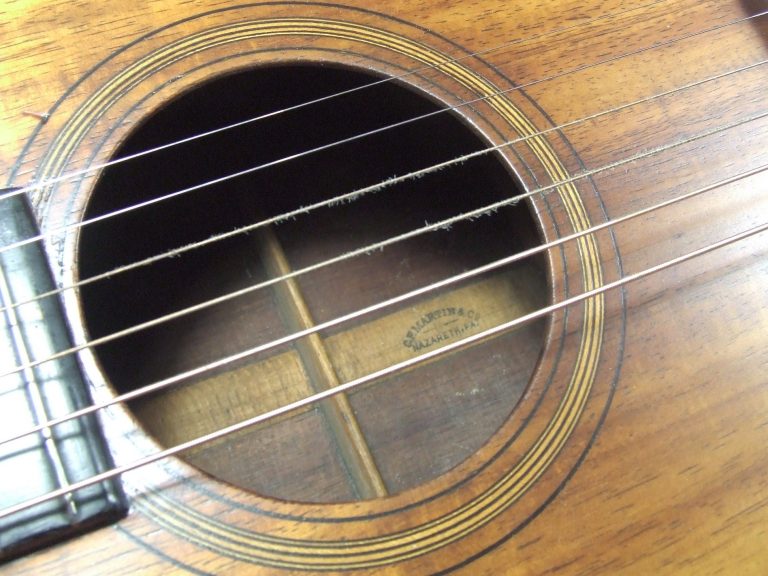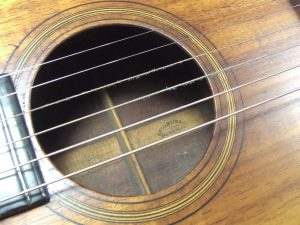 Now here's something really really Special… and there's a great story……
about 10 years ago we received a call from a lovely lady who was downsizing and wanted to know the value of an old guitar, I should point out that she intended throwing it in the skip! however her son in law came to the rescue and said that maybe,,,, just maybe, it was worth something…. back story…..
She was a retired nurse and an old vagrant gave it to her as he was wheeled away on a gurney telling her to keep it as it didn't play properly …. and that was true as it was set up for lap steel…. anyways we bought the guitar for $2000.00 She would have been happy with a fraction of this, however we felt it was good kharma….
Then we set about rebuilding and restoring her back to her former glory. We succeeded in keeping the original "bar" frets and most other components including most of the original bracings…..we then sold the guitar to one of our favourite peeps, Dave M. who has a lot of wonderful instruments in his collection……
So what do we have here?…. this is a Martin 018K (K for Koa) made in 1928…. to think she almost ended up as land fill. Oh! one more thing, the reason she was here was to have multiple splits repaired owing once again to this lovely dry weather… bugger!