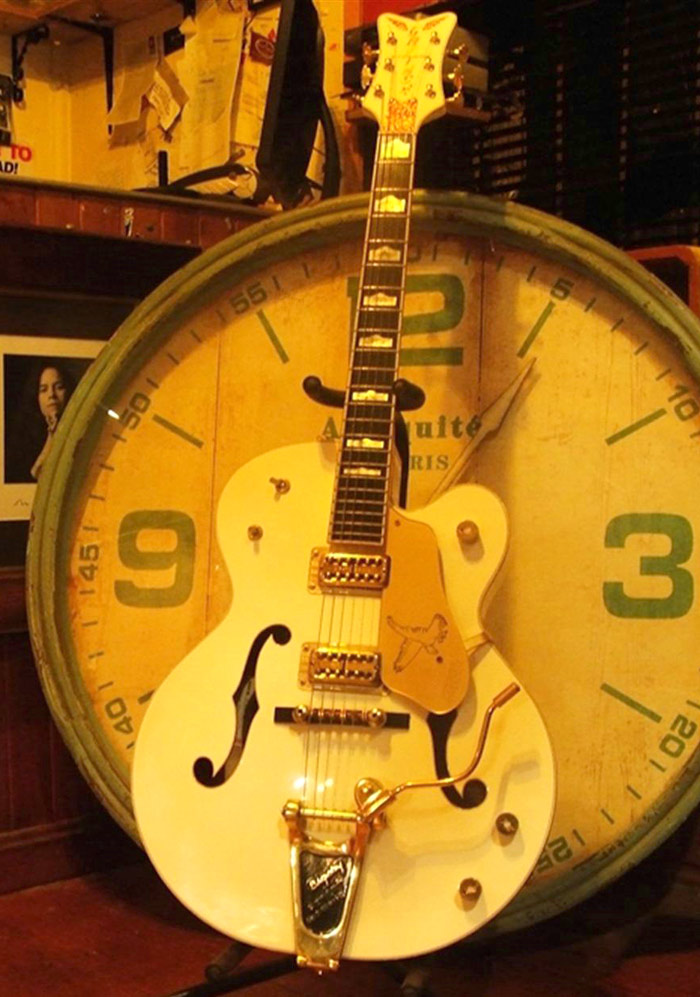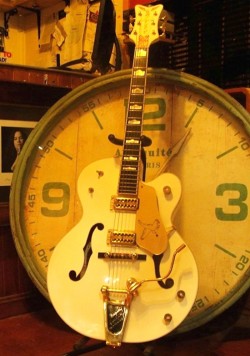 I always wanted to own one of these however having never seen a lefty I think I may go to my grave empty handed.
Of course, what is important here is. If I had a Lefty white falcon, what would I wear with it? Coz let's be honest, you don't wear this guitar.. it wears you.
OK! enough! Here's the guff.. beautiful guitar in 9/10 looks like a big beautiful blond because it is.
The guitar world's Jane Mansfield. Plays like butter with a huge tone. Not much to say really, other than ….wow!!!!  in original case
$3800.00