shit! I hate that! I just finished writing this post and hit the wrong button and deleted it all…. AAAAGGHGH@@!!!
so now I'll start again….. so as i as saying….. there's always a story to our "Roadkill" guitars, no two are alike and all have a story of what brings all the components together to create something that I feel proud to take to the world… here are two examples.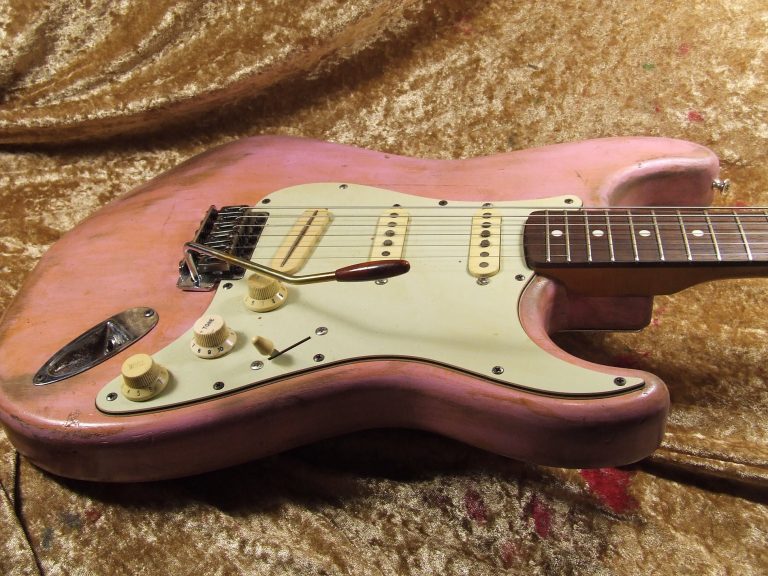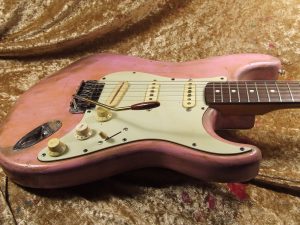 No. 1 is a newbie that I finished today…. I've always wanted to do a salmon pink S sytle and I think she came together really well, so what makes this guitar special? well for one the body is Mahogany, which as you strat lovers know is quite unusual. It came from a deceased estate. It has sat around for years waiting for the right pieces to be built around it. The bridge saddles came from a guitar that we'd attached to the roof (you regulars know what I mean) anyways, it blew down in a storm and those saddles looked so amazing I had to use them for something!..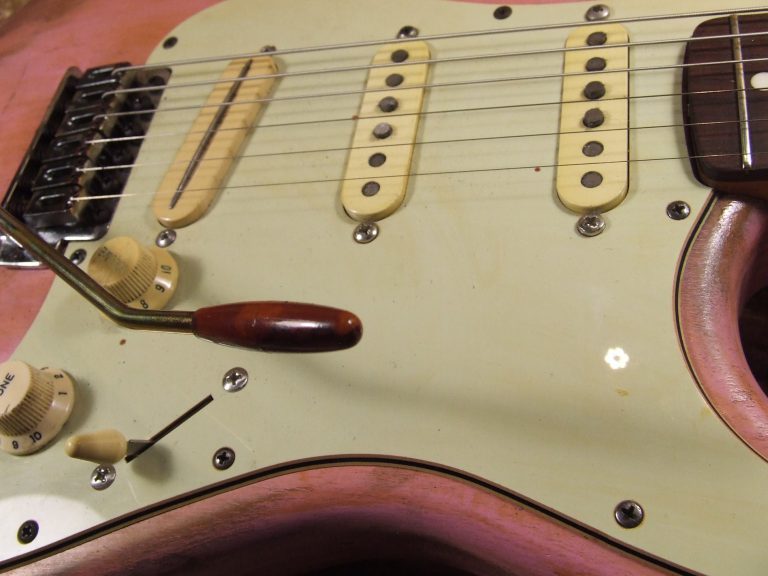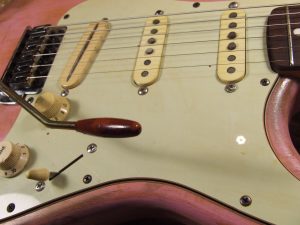 Next is the original 70's Bill Lawrence bridge pick up … don't know how I came across this but it had to be used… it was the fave pick up of Lowell George and Bonny Raitt so that's good enough for me….. the other two pick ups are handwound Klein's. The neck is from the folks at Realtone Music ( thank you Iian), add some Genuine Kluson tuners, a brass block bridge and the result speaks for itself, apart from the fact that getting all these bits to fit together takes the routing skills of my erstwhile partner Andre. The tone is amazing as is the playability… but I'll let you, my discerning comrades to decide.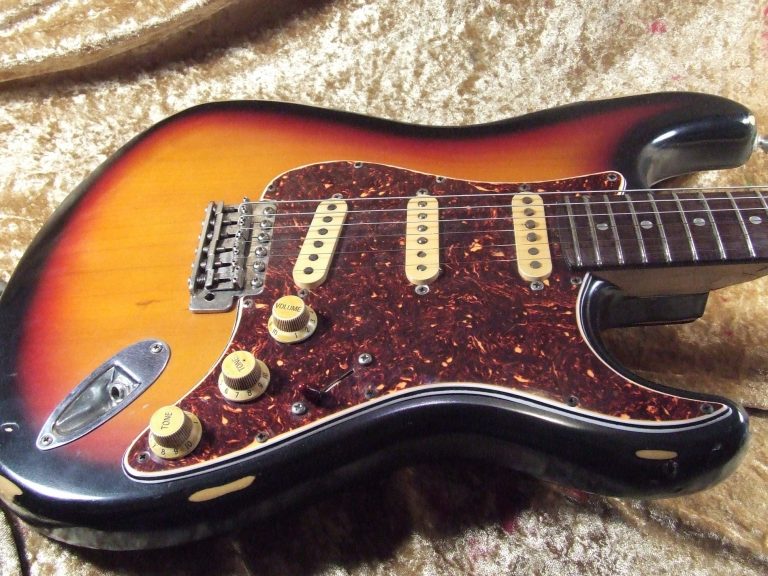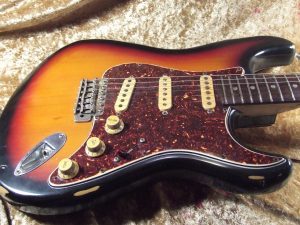 No.2 is an S style we built 12 years ago. now this guitar is truly a concoction of whatever we had in the shop at the time. for example the original tuners were a hodge podge of whatever wdrulas in the old parts bin at the time. one did eventually break so we put a whole new set on….. even the neck heal was laminated to meet the required thickness of the body but here's my two fave bits…. 1. I wanted a thick torty scratch plate reminiscent of the old Italian guitar type…. you know? something which had depth and solidity so we laminated two scratch plates together….. I remember doing this at the time and as I look at it now,,, I think i need to do more…. The other feature is the heavily radiused finger board…. 6.5″! no less and man it feels so good…. beyonf this I have no idea where the parts came from or where for that matter they were made…. all I know is that this guitar is sooooo good… it a funny thing but I/ we only realise how good these little critters are when we see them years later…. like so many things in life……