Brisbane Guitar Restoration – the full story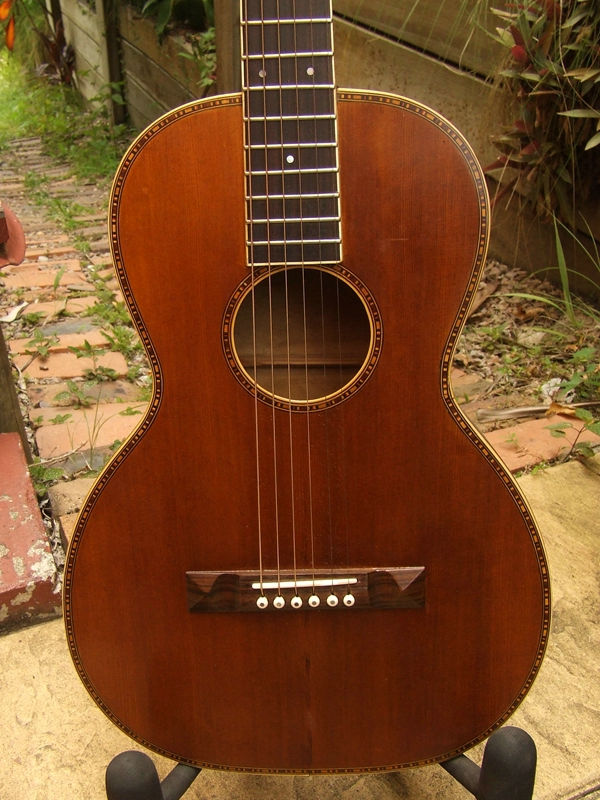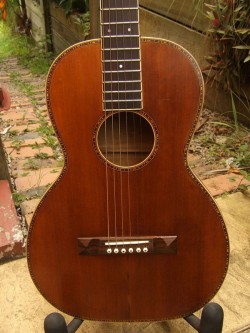 Restoring vintage and rare instruments is the driving passion behind us here at the Guitar Repairers. Seeing a beautiful old guitar from say the 1890's restored to a playable condition is what makes all our hard work really pay off.
Why do we do it?
Well, from a luthiery point of view we restore old guitars because:
Older timber is much more resonant. Over time wood dries out and the dryer it is, the harder it is, causing it to resonate sound rather than absorb it. (even modern kiln dried timber is not completely dried out)
The less moisture there is in wood the less it will move over time. Through seasonal changes new wood still warps and moves. An older guitar has done all its moving and warping so we're left with very sturdy timber.
The timbers used in older guitars are of very high quality. Brazilian rosewood- the best quality rosewood- for example was once used almost exclusively in old guitars. Now a protected species, it is no longer allowed to be cut down and sold. Some Honduras Mahogany and types of spruce are becoming sparse and their lower grade equivalents are being used instead.
They all have stories. Dings, dents, scratches and marks, these are all tell tale signs that a guitar has led an interesting life. Knowing that an old 1900's parlour guitar from the US of A was once some young musicians bread and butter makes for a much more interesting history than some man named Django CMCing them from a factory in Moosejaw, Canada.