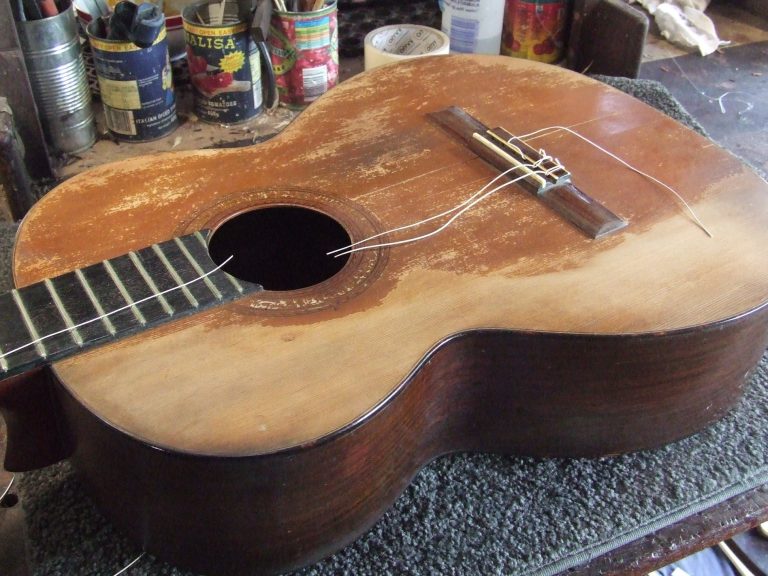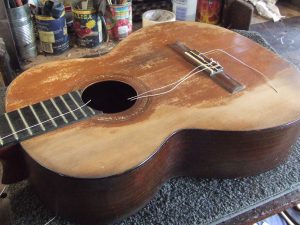 Now this is the kind of thing we live for….. Lloyd's Maton is finally getting the love she deserves…
Lloyd has played this guitar so intensely that even the frets are worn out….. and it's a nylon string!…..It was only when she became completely unplayable that Lloyd felt the time had come…. I totally understand this….. you play a guitar everyday and love it so much that the thought of being without it seems unthinkable….
Thank you L. for allowing us this opportunity to revive a family member…….