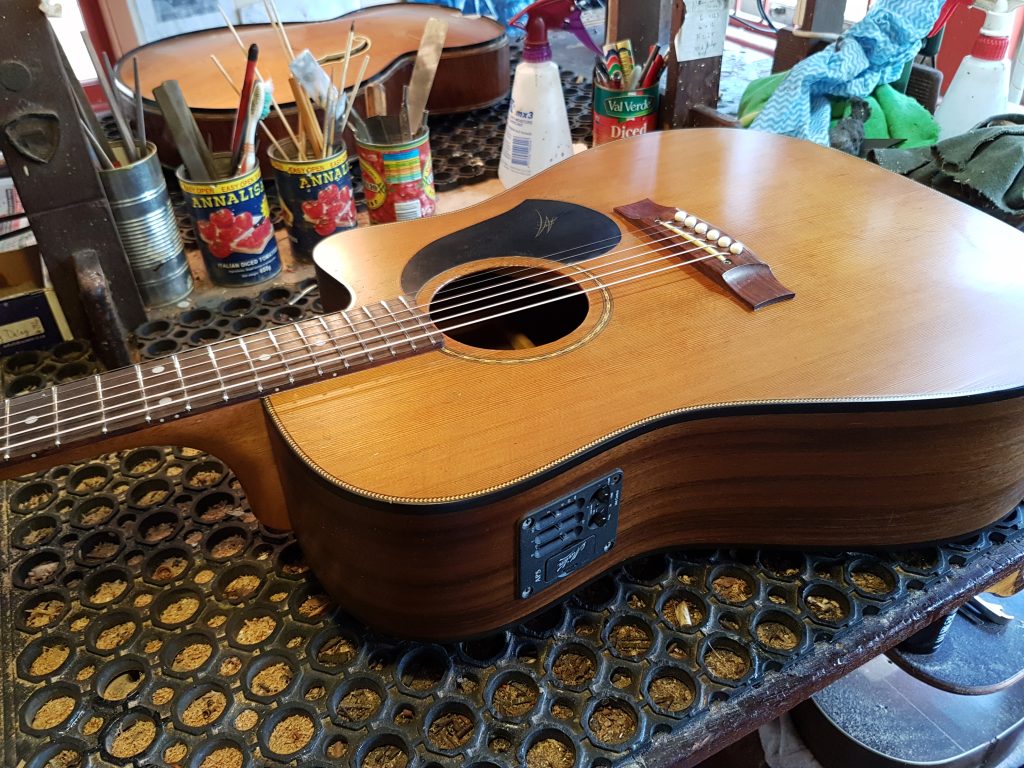 This is an interesting and unique guitar for the following reasons:
It is the first "production" Maton with a red cedar top
It was designed by Brad Clarke and little old me in 1996
Only 125 were made between 1996 and 2003.
Maton lost the manufacturing records giving this custom model an air of mystery.
The sound board braces are slightly scalloped
Finally, The "EMJ" stands for Electric/ Music Junction. I worked for The Music Junction from 1990 to 1998.
$1300
Sold