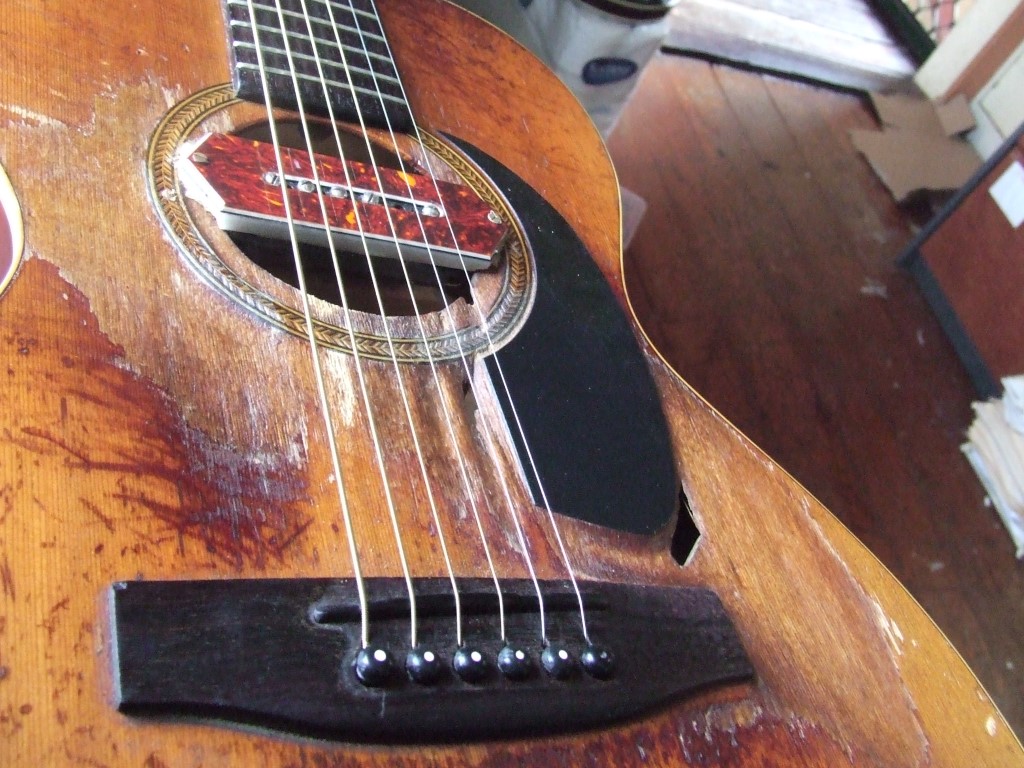 Before you ask….. Yes that wear is all real… One of our favourite clients is Jimmy Watts and this is one of our favourite guitars, which sadly he has to part with to finance his latest album.Of his three guitars he asked me "which one will be the most desirable?" by far the best is this one.
We've mantained this guitar since new and contrary to appearance, structurally she's in great condition. The Red Cedar sound board produces the sweetest tone. She's really played in and the neck feels amazing. We also have, not one but three pick ups on board going out to three seperate output jacks conceived and custom made in house. A bug, a piezo under saddle pick up and my personal fave: a calibrated "Charlie Christian" style P90 Cover made in house just so you can run it through a guitar amp get seriously fat tone…..
She also sports one of our compensated nut for better tuneability and intonation. This truthfully is"that' mythical guitar everyone hopes to find.
$895
Sold