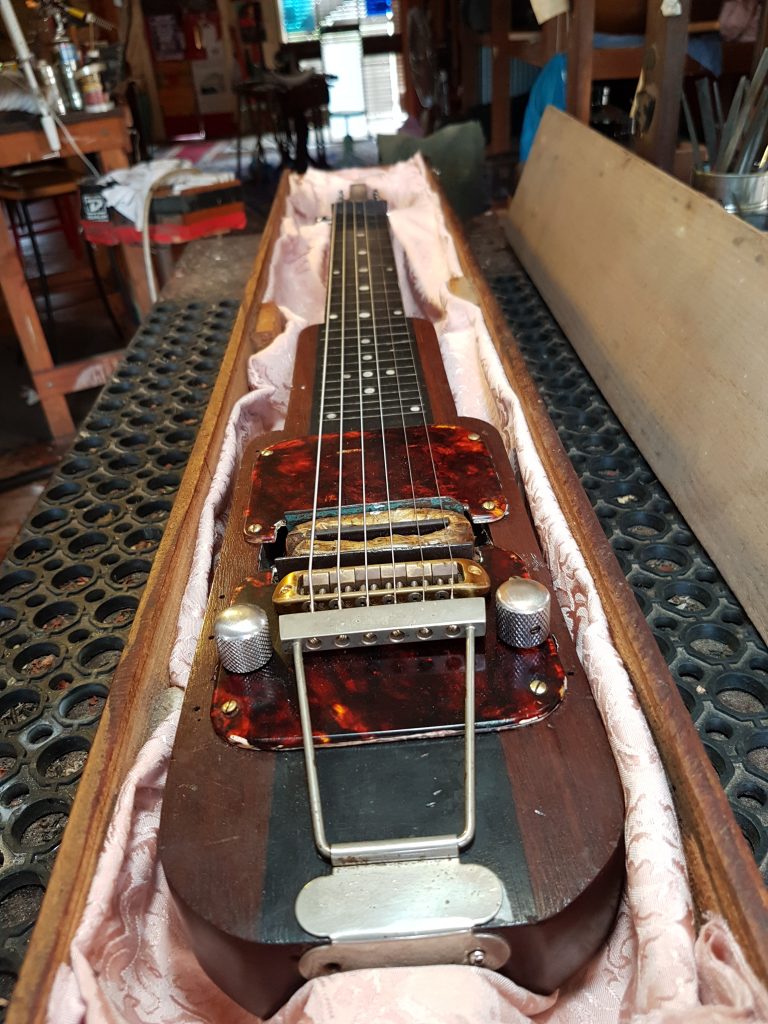 Now I want to tell you a story about this beasty. We bought this Lap as a rough shaped piece of timber, a cool box and an even cooler hand wound pick up which still worked! We then set about bringing her back to scratch. This is what we've done
refinished the  body in a black and brown hue whilst fabricating re pro vintage tort cover plates for the electronics section.
Re line the case/box.
We then installed new electronics and shielded the electronics  cavities. (she's very quite for such an old single coil pick up).
We then set up the lap with a brass (hand made) bridge, tail piece and ebony nut.
The tone is very vintage with the pick up having the character of an old P90.and the sustain is epic. Demo videos available on request
$575.00
inc the case thingie