Brisbane Guitar Repairs
Our shop is at 208 Musgrave rd in Red Hill, Brisbane. We're the red door, the shack with the guitars on the roof, once you know it, you can't miss it.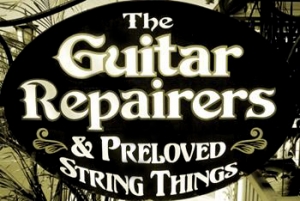 Venture inside and you'll find us working away. If you like the smell of coffee and timber, and the sound of guitars being brought back to life then you're in the right place.
We offer all stringed instrument repair services from restrings to completely rebuilds. Our aim is to bring out qualities you never even knew were there.
We also stock a large range of guitar accessories, as well as the occasional vintage amp. With new guitars coming through constantly the walls never look quite the same from week to week.
Our values
We guarantee the quoted price
18 Month warranty on all services
Watch us while we work (because prevention is better than a cure)
Our goals are simple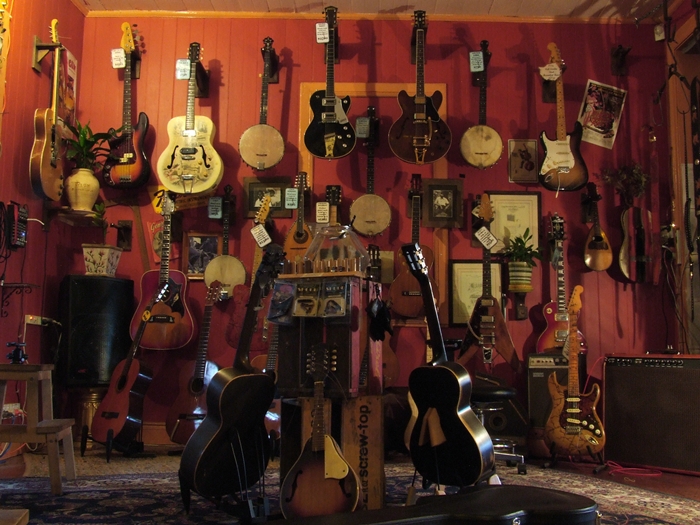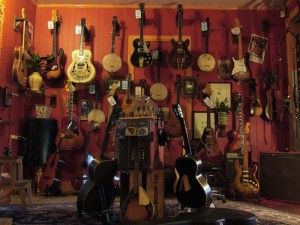 To offer the very best repair and restoration work within the shortest turnaround time and still be realistic in our pricing policies.
To offer quality restored and refurbished guitars (acoustic and electric), mandolins, ukuleles, banjos and other stringed surprises. All at competitive prices.
Drop into our shop at 208 Musgrave Rd Red Hill, or call us on (07) 3368 1833 for all Brisbane guitar repairs.